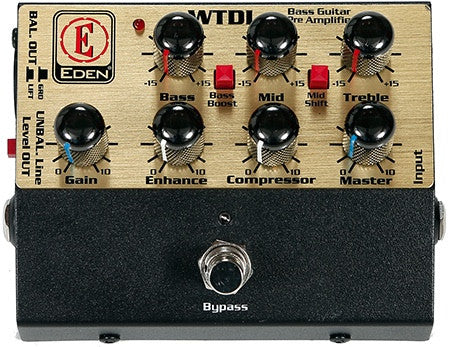 WTDI Direct Box Bass Preamp Pedal
The WTDI embraces powerful tonal shaping and control in a super compact DI pedal. Featuring a 3 stage EQ, Bass Boost and Mid Shift buttons.
Whether it's for the home studio, professional studio, live stage work or simply as a backup for your touring rig, you simply cannot afford to be without this simple yet effective tool. Taking the concept of DI boxes to the next level!
EQ: Bass, Mid & Treble
Bass boost and mid shift switches
Gain & Master levels
Enhance control
Compressor
Balanced XLR line out
Unbalanced 1/4" jack output
1/4" jack input
On/off stomp switch
On/off LED indicator