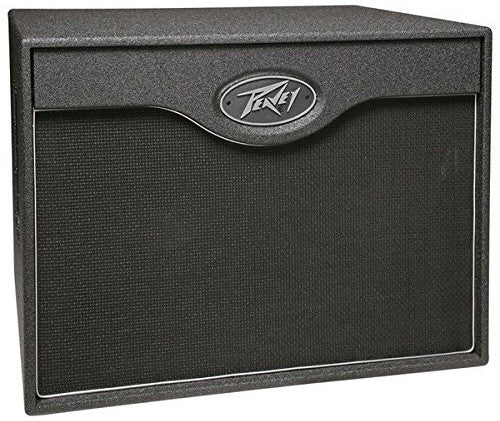 VB 210 Bass Cabinet 3597760
The new VB series was designed from the ground up for the serious professional bass player. Voiced for punchy bass with lots of harmonic tone, the versatility and performance of the VB 210 encourages use with any fine bass amp head. The VB 210 is constructed using a premium grade of 12 mm Baltic Birch plywood with extensive internal bracing, and is covered with durable polyurethane HammerHead finish. The cabinet includes a black cloth grille with a wooden plywood frame for that warm musical "tone". The two 10" ferrite magnet woofers are designed with that rich bass tone in mind. The vented cabinet provides punchy bass, with even tone and harmonics. The 10" special design woofers are a 16 ohm impedance, so they can be wired in parallel; this assures a minimum of undesirable interaction between the woofers, as can happen when they are wired in series. A 1" diaphragm dynamic horn tweeter with level control rounds out the tone adjusting ability. A self-resetting protection circuit is incorporated into the tweeter crossover to help prevent damage to the horn tweeter due to long term overload power exposure. Once triggered, it will cut signal to the tweeter, and once the overload is removed, it will reset, allowing the tweeter to once again produce output. Inputs include two 1/4" input phone jacks, and one NL4 4-pin receptacle for maximum flexibility. With a nominal impedance of 16 ohms, and a power handling of 400 watts program and 800 watts peak, the VB 210 can be used in conjunction with any reasonably sized bass amp head. With the 16 ohm impedance, the VB 210 can be easily stacked with a VB 410 or a VB 115 cabinet, resulting in an 8 ohm total load. Be sure to check the amplifier specifications to verify the minimum impedance rating of the amp used to power the stacked pair of speakers.
400 watts program power handling
800 watts peak
Two custom-designed 10" ceramic magnet woofers
One 1" horn tweeter with level control
16 ohms impedence
Baltic birch all-plywood enclosure
Durable black GatorHyde finish
Classic black grille cloth and silver piping trim
Two 1/4" input jacks and one NL4 four-pin receptacle
PLEASE NOTE: This item is available for in-store pickup only. Please contact us if you wish to make special shipping arrangements.