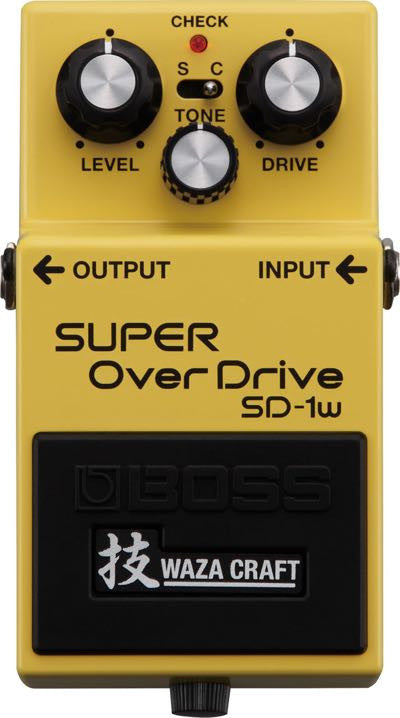 Super OverDrive Pedal SD-1W
THE SWEET OVERDRIVE TONE HAS A PRIME REDESIGN
Passionately designed by the master engineers at BOSS in Japan, the Waza Craft SD-1W Super OverDrive delivers a premium stomp experience that fans of customized pedal tone will love. Crafted with an ear for highly refined sound, the SD-1W hot rods the famous BOSS overdrive with all-discrete analog circuitry. Standard mode captures the classic SD-1 sound while Custom mode offers new tonal range and gain.
Special edition Waza Craft pedal delivers the ultimate BOSS tone experience

Premium sound based on the legendary SD-1 Super OverDrive

Newly revised, all-analog discrete amplifier circuit

Standard and Custom sound modes

Highly responsive to picking dynamics and volume changes

BOSS five-year warranty
For more information on this product, please visit ca.boss.info.
Check out some of the great Roland and Boss accessories to go along with the SD-1W, including: