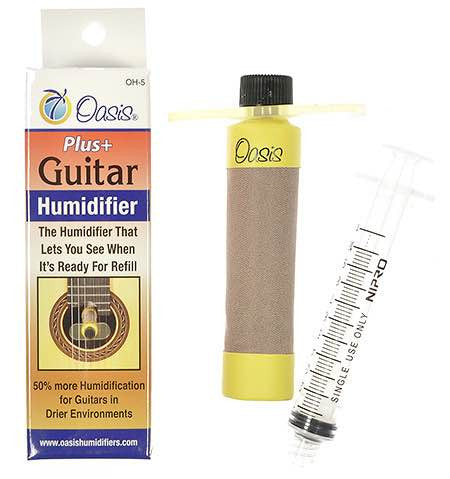 Plus+ Guitar Humidifier OH-5
Use the OH-5 when the environment outside the case has a relative humidity of 25% or less.
Each OH-5 comes with a stabilizer bar for mounting the OH-5 humidifier and a 10 cc syringe for distilled water filling control.
Because tap and bottled water have dissolved minerals that can clog the liner, distilled water is recommended to extend the useful life of your humidifier.