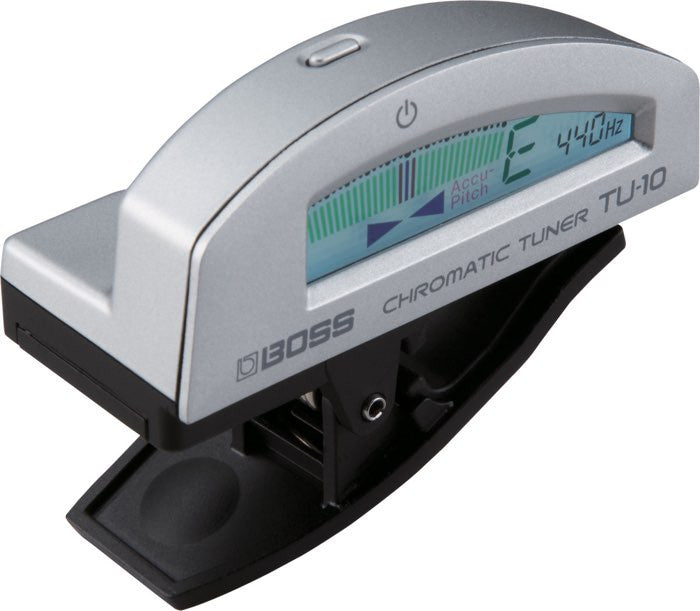 Clip-On Chromatic Tuner in Silver TU-10
CLIP-ON TUNER WITH "TRUE COLOR" DISPLAY
The BOSS "TU" line is synonymous with reliable, roadworthy and accurate tuning. Today, the world's most famous tuner prefix gets "clipped-on" with the debut of the TU-10. Reinventing the traditional image of clip-on tuners, the TU-10 offers a stylish design and robust body with high-performance features derived from other BOSS tuners, such as Accu-Pitch, flat tuning up to five semitones, and Stream mode. A unique feature — the "true color" LCD — provides a full, multi-color visual experience not seen before in other clip-on tuners. In addition, the reflection-display function dramatically improves visibility.
Proven BOSS quality and reliability in a clip-on format
Dramatic advancement of visibility with unique "true color" LCD and reflection-display function
Accu-Pitch function, flat tuning up to 5 semitones, and Stream mode
Stylish design and robust body
For more information on this product, please visit ca.boss.info.
Please note: This is a discontinued product - quantities are very limited