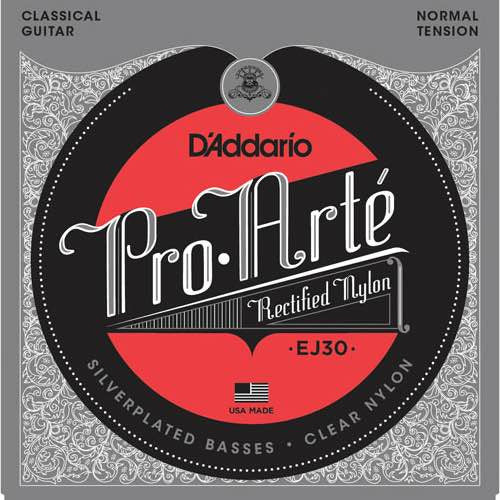 Classical Guitar EJ30 Pro-Arté Rectified Nylon Normal Tension
EJ30's are a normal tension classical guitar string set containing silver on nylon wound strings and rectified clear nylon treble strings for highly accurate intonation.
D'Addario Pro-Arté Rectified sets utilize our precision rectified nylon trebles - each ground using our proprietary centerless grinding technique. Roundness and dimension control are unsurpassed, ensuring absolutely perfect intonation. Classics are known for their warmer, mellower tone and slightly textured feel.
Silver wound on nylon basses with clear rectified nylon trebles
Normal tension
Rectified nylon trebles for unsurpassed intonation
Environmentally friendly, corrosion resistant packaging for strings that are always fresh