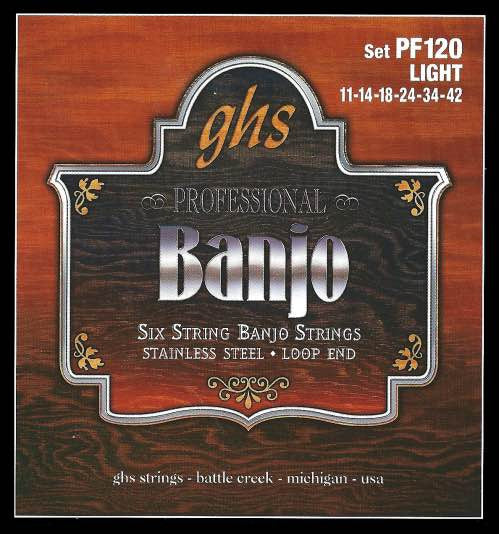 Banjo Stainless Steel 6-String Light Set PF120
Stainless steel for durability and a longer tone life. Loop wound for a variety of banjos.
A Great Selection Of Types And Gauges. Loop end sets are extra long (42" Winding) to fit any banjo. Loops are special shape to fit a variety of tailpieces. Plain steel strings feature GHS Lock Twist to stay in tune.
11-14-18-W24-W34-W42